The LigerBots — Newton's high-school FIRST robotics team — ran its first-ever worldwide competition,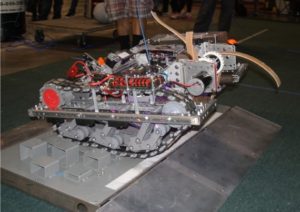 in which other FIRST teams from around the globe submitted 3D-printed parts that they had created for use in their robots in the last two years.  A panel of LigerBots judged the entries on three criteria: creativity in how teams solved a problem, elegance of the solution, and overall complexity.
First Place:  FRC Team #1965 FireBirds from Boston created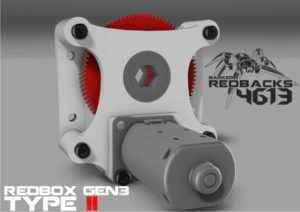 a full tread drive, including treads, sprockets, and axles.
Second Place:  FRC Team #4613 Barker Redbacks from Sydney, Australia created a low-cost and lightweight gearbox — and offered to help other teams worldwide by sending them a gearbox.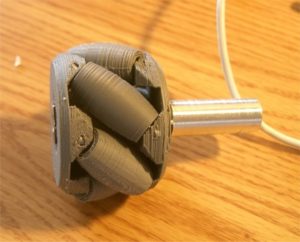 Third Place: FRC Team #868 – TechHOUNDS from Carmel, Indiana created a pair of two-inch Mecanum wheels that were not available otherwise.
And huge congratulations to the LigerBots for creating and running this contest!