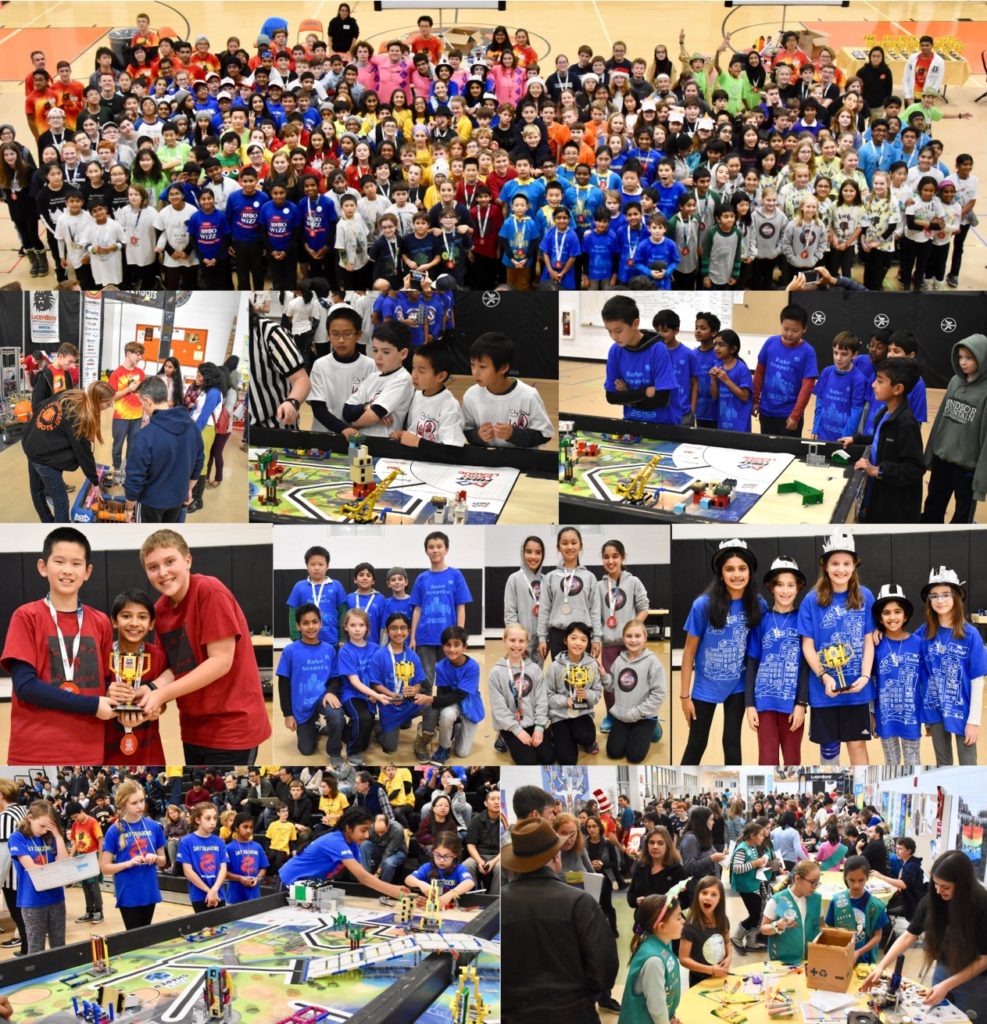 Yesterday the Newton LigerBots high-school robotics team hosted the Eastern Massachusetts FIRST Lego League (FLL) Championship featuring 48 FLL teams in Grades 4-8 that qualified for the event from across eastern Massachusetts, including seven teams from Newton: Roaming Rovers, Botanistas, ROBO SCAPERS, Day Dragons, LazerRobotics, City Snakes, and Supernovas. Teams competed in robot matches and research presentations based on this year's FLL theme, City Shaper (see video and game guide). These Newton teams won awards:
ROBO SCAPERS: 1st place for Presentation Award
Supernovas:  1st place for Strategy & Innovation Award
City Snakes:  Judge's Award
Botanistas:  2nd place for Lightning Round
Lazer Robotics: 2nd place for Mechanical Design Award
LigerBots mentor/coach Greer Swiston won the Outstanding Volunteer Award. The event attracted large crowds, including several public officials and candidates, as well as 120 Girl Scouts attending to earn their STEAM badges. In an accompanying STEAM Expo, the LigerBots and others demonstrated emerging technologies and interesting projects. See more photos here.